To Those We Onced Loved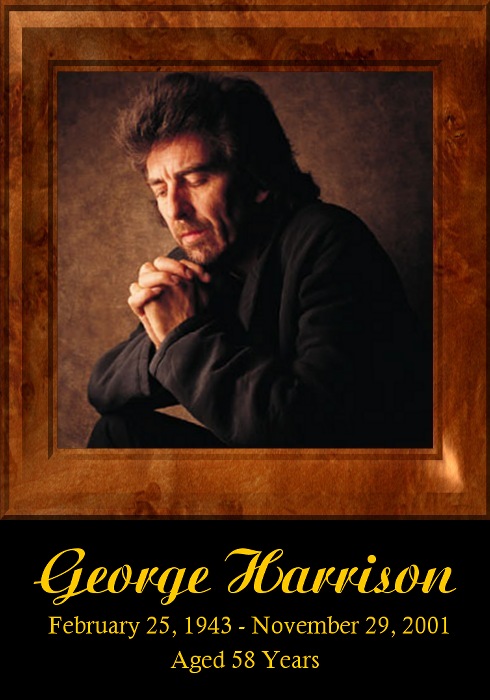 ---
For a long time there were who those people in life who had spread their ill informed propoganda that Rock Music was The Devil's tool and other such ignorant drivel. But George Harrison had proven them wrong through the positive spin in his music.
---
Another person who was a great influence in my life was my father. A real spitfire at times but none of the less very honest,forthcoming and my best friend.
---
Though I did not know her as well as my buddy Steve did, his friend Marybeth Lynch made an impression on both of us. Her outlook on life helped give Steve the strength to never give up hope. Mary was and still is the sister he always wanted but never expected either.
---
If anyone was a master at making music that was my friend John. The thing about Johnny is that he could make you smile as well as feel his torment. But nevertheless he was Lennon through and through. Sadly I did not know him for very long but we connected through our similar attitudes. :(
---
Jerri Seward Sep 1997 - Jan 2002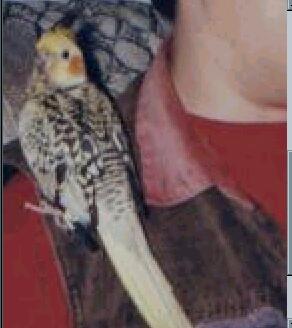 In Frankie's own words: she was the best baby bird. full of love and our little sunshine, she truely was a creation make for us by God she filled our lives with love. we will miss her. but her love is in us and always see you in heven sinshine love momy and dady
---
Who's next on our lovely list? There are far too many to mention here. Still for every one that was cherished in life becomes all the more brighter for their being here.